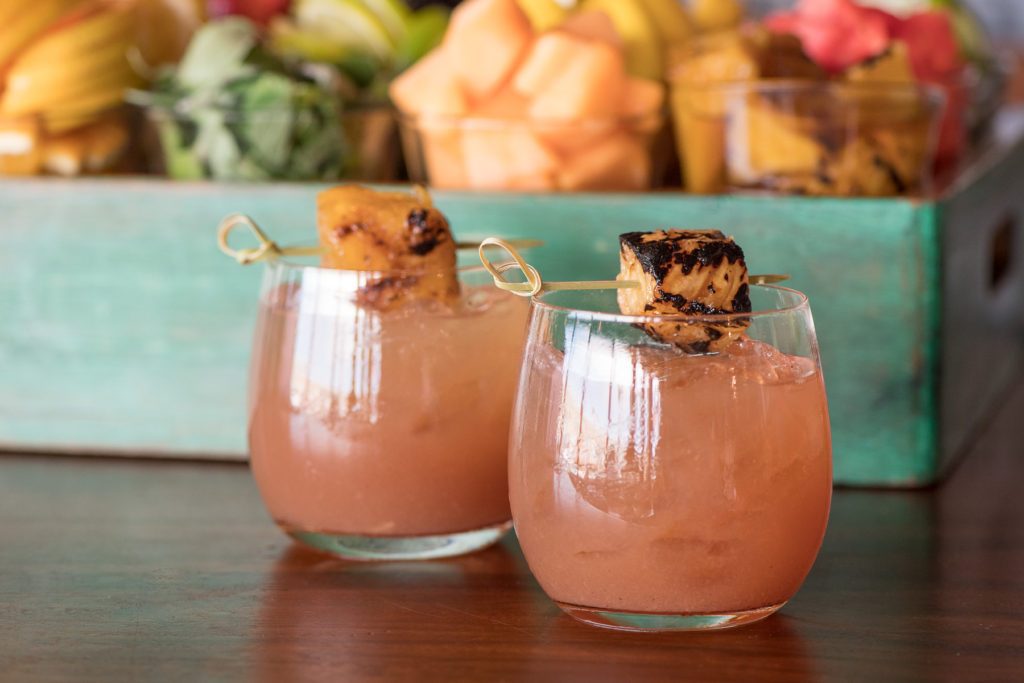 Three Perfect Cocktails For The Super Bowl, Oscars and Valentine's Day You Can Make at Home!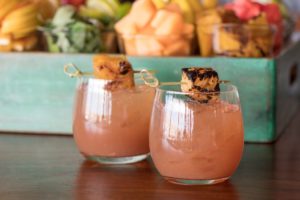 With the Super Bowl, Academy Awards and Valentine's Day all headlining everyone's social calendars these next two weeks, you are going to need a few go-to cocktail recipes for your entertaining needs. Our Assistant General Manager and Bar Director, Matthew Talbert, recently recognized as one of the 21 best bartenders in the world by the Bartender Spirit Awards, suggests these three. They are unique, delicious, and easy to make at home.
NINERS RED & GOLD MARGARITA
INGREDIENTS:
1 ½ oz premium tequila
½ oz hibiscus infused agave
½ fresh lime juice
Dry Hibiscus Flowers
GLASSWARE: Gold Rim Glass
GARNISH: Floating lime wheel
MIXING INSTRUCTIONS:
Hibiscus infused Agave recipe: Warm a 18.5 oz bottle of raw blue agave nectar over low to medium heat. Once hot but not boiling turn off the heat and steep 1-2 cups of hibiscus flowers for 10 minutes. Strain out the flowers and discard. In a mixing glass, combine the tequila, hibiscus infused agave and fresh lime juice (adjust lime and agave to personal preference). Add ice and shake hard and fast to chill. Strain over fresh ice in your Gold Rimmed Glass. Garnish with a floating lime wheel. If you don't have a gold rimmed glass, garnish with golden beets.
PISCO PUNCH BOWL (A SF Original Cocktail)
INGREDIENTS: (makes 12)
1 bottle premium Pisco
6 oz fresh lemon juice
6 oz fresh lime juice
6 oz fresh pineapple juice
6 oz simple syrup (1:1 water to sugar)
Or sub out the simple syrup for Gum Syrup
GLASSWARE: Rocks Glass, Punch Bowl and serving ladle
GARNISH: Pineapple Chunk 1"x1", lemon and lime wheels, and frozen pomegranate seeds.
MIXING INSTRUCTIONS: Combine all ingredients into your punch bowl and chill in the refrigerator. When ready to serve add your garnishes and ice. Fill your rocks glasses with ice for our guests. Enjoy!
SCOMA'S SIGNATURE BLOODY MARY
INGREDIENTS:
1 ½ oz Vodka
4oz Scoma's Bloody Mary Mix
GLASSWARE: 16 oz pint
GARNISH: Celery Stick
MIXING INSTRUCTIONS: In a 16oz Glass filled to the brim with ice add your vodka of choice and fill with Scoma's Bloody Mary Mix. Stir well and Garnish with a fresh piece of celery. Enjoy!