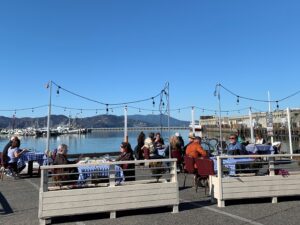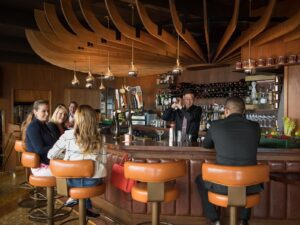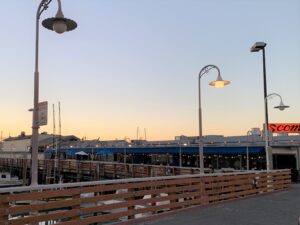 - updated: 6/21/2021 -



Scoma's is open for both indoor and outdoor dining!  Reservations are highly recommended as we do our best to accommodate guest preferences while adhering to local guidelines.  Please indicate your preference for indoor or outdoor dining when making a reservation.  To-Go options are still available for those that prefer to dine at home. 
Face coverings are no longer required in the restaurant for fully vaccinated guests and can be worn at your discretion.
Scoma's will remain vigilant in our enhanced cleaning and safety protocols, and our fully vaccinated team-members may choose to wear a face cover.
MONDAY TO THURSDAY
3:00pmam - 9:00pm
FRIDAY and SATURDAY
11:30am - 9:30pm
SUNDAY
11:30am - 8:00pm
Our current offerings & Additional safety measures
Limited self-parking on Pier 47
Valet parking is available Fridays through Sundays
Outdoor dining with heaters
Pet friendly on outdoor patio for well behaved dogs on leash
Takeout & Curbside pickup
Hand sanitizer provided
Digital Menu
Touchless payment
We can't thank you all enough for sticking with us through this adventure of a year!
If you require assistance with accounts payables or any other accounting matter, please email accounting@scomas.com. 
---
SCOMA'S WARM GEARS ARE PERFECT FOR OUTDOOR DINING
Scoma's has you covered for the chilly days and nights. Our navy blue blanket measures 48" x 60" and is available for $25. We also have Scoma's zip hoodies jackets in grey, navy blue, and black for your to choose from. Ask your server or check out our merchandise items.