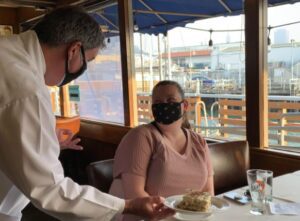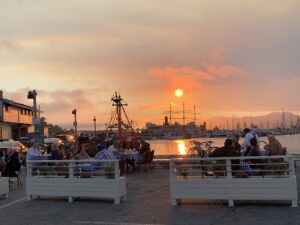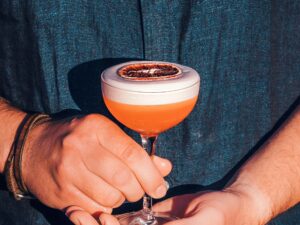 - updated: 3/25/2021 -



Scoma's is open for both indoor and outdoor dining!  Reservations are highly recommended as we do our best to accommodate guest preferences while adhering to local guidelines.  Please indicate your preference for indoor or outdoor dining when making a reservation.  To-Go options are still available for those that prefer to dine at home. 
Please note that local restrictions require:
No more than 6 people (from 3 households) per table for indoor dining.

Outdoor can seat up to 8 people at the same table with no household limit. Group reservations of up to 25 people, must implement measure to keep groups separated.

Guests are required to wear a mask when not actively eating, drinking, or when a staff member approaches the table.

There is a 90 minute maximum per reservation due to Covid protocol.

Valet parking is unavailable at this time due to COVID protocol. We offer limited self-park here on Pier 47.
Operation Hours
MONDAY
12:00pm - 9:00pm (Happy Hour 3-6pm)
TUESDAY & WEDNESDAY
-- CLOSED --
THURSDAY
12:00pm - 9:00pm  (Happy Hour 3-6pm)
FRIDAY
12:00pm - 9:00pm
SATURDAY
11:00am - 9:00pm  (Brunch 11 - 2pm)
SUNDAY
11:00am - 8:00pm  (Brunch 11 - 2pm)
Our current offerings & Additional safety measures
Limited Indoor dining with 50% capacity
Outdoor dining with heaters and umbrellas
Takeout, Curbside pickup
Walk-ins welcome
Social distancing endorced
Masks required all times
All staff wear face coverings while at work
Hand sanitizer provided
Digital menu or disposable menu
Touchless payment
We appreciate your understanding and adherence to these policies as we comply with local Covid guidelines and best health and safety practices.
Meanwhile, if you require assistance with accounts payables or any other accounting matter, please email accounting@scomas.com. We apologize for any delay during this pandemic time. 
---
SCOMA'S WARM GEARS ARE PERFECT FOR OUTDOOR DINING
Scoma's has you covered for the chilly days and nights. Our navy blue blanket measures 48" x 60" and is available for $25. We also have Scoma's zip hoodies jackets in grey, navy blue, and black for your to choose from. Ask your server or check out our merchandise items.